| | | |
| --- | --- | --- |
| | Categories | |

Vinyl, 3-5 Years
Vinyl, 5-8 Years
Vinyl, Fluorescent
Vinyl, Glass Decor
Vinyl, Metallics
Vinyl, Metalized
Vinyl, Reflective
Vinyl, Specialties
Vinyl, Translucent
Vinyl, Transparent
Vinyl, Heat Transfer
Vinyl, Tuning/Wrap Film
Decorative Polyester
Print Media, Aqueous
Print Media, Non-PSA
Print Media, PSA
Print Media, Screen
Mounting Film
Laminate, Lexan
Laminate, Liquid
Laminate, Polyester
Laminate, Specialties
Laminate, Vinyl
Digital Ink
LED, Sign & Deco
Letter, Accessories
Letter, Channel
Letter, Zip-Change
Paintmask & Stencil
Premask
Plotting, Paper
Plotting, Pen & Blade
PPE Supplies
Sign Blank
Sign Frame & Holder
Sign Box, Accessories
Sign Box, LED-lit
Sign Box, Ballast
Substrate, Roll
Substrate, Sheet
Tool, Finishing
Tool, Cutting
Tool, Essentials
Tape & Velcro
Adhesive & Glue
Paint & Primer
Solvent & Cleaner
CNC Router Bit
EZ Ship, Media
EZ Ship, 3'x4' Pallet
EZ Ship, 4'x8' Pallet


| | | |
| --- | --- | --- |
| | Manufacturers | |

| | | |
| --- | --- | --- |
| | Information | |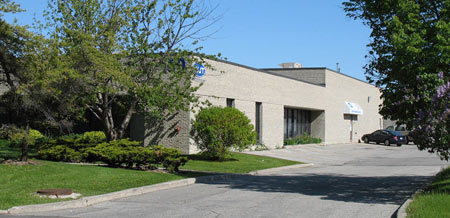 WJT was established in 1989 in Markham, Ontario, Canada to distribute neon transformers manufactured by Standard Electric Works in Hong Kong which is owned by a close family friend of the principal of WJT. The early days were difficult because of the failure rate of the neon transformer due to the extreme climate in Canada. In addition, the neon transformers market was relatively small in Canada. WJT had to continually add new products to its offering to compete.

In 1990, WJT saw the rapid advances of the computer-aided signmaking systems and the expanding graphic film product lines. WJT decided to shift its emphasis to the graphic supplies and substrates market, while maintaining its customer base in electrical and neon supplies.

In 1997, WJT has expanded its product offering in various custom services which help the small and medium sign makers to widen their capabilities and explore new markets.

2010 marks the 21st anniversary of WJT Sign Supply. and thanks to our loyal customer base, we have seen the best and survived the worst of times in the sign industry. With our diverse range of sign products, reliable custom services, up-to-date website and dependable customer services, we hope WJT Sign Supply will be your preferred sign supplies distributor.